This story isn't about fashion; it's about people. Sharka Bosakova gives us an exclusive insight into her latest project and how she's working towards creating change in Madagascar through the power of clothes.
It's Saturday afternoon and we're sitting in a bustling restaurant on Oxford Street, Bulimba. The past week has been wet and dreary, which is unusual for Brisbane. As we're settling in, I commented on the weather and said I miss the sunshine. Sharka, the designer I'm about to interview, looks up at me warmly and her response immediately puts everything into perspective.
I knew in advance that I would be discussing her recent trip to Madagascar where she witnessed the aftermath of a treacherous cyclone, Enawo. I'd soon find out that the details were quite confronting.
Homes were destroyed and destruction was everywhere yet, the community united and was rebuilding what was broken.
Let me introduce you to Sharka Bosakova, the designer behind her self-titled label. Her aesthetic is best described as, "simplicity that is functional and elegant."
She studied in Europe in the Czech Republic and came to Brisbane on a student visa to study in Creative Industries. She was fascinated with Australia's untapped potential. For her, it was a blank canvas of endless opportunities to discover, create and establish.
Sharka's aesthetic is cutting edge compared to what passes in Brisbane, but that hasn't stopped her from plunging into the market. "It has been challenging, but at the same time, when I go back to Europe I can see that I am ahead. I'm looking at merging those two worlds into one label."
"I have a background in theatre, fashion design, jewellery making and blacksmithing. These [experiences] have given me a mindset about how I approach building a garment," she says enthusiastically.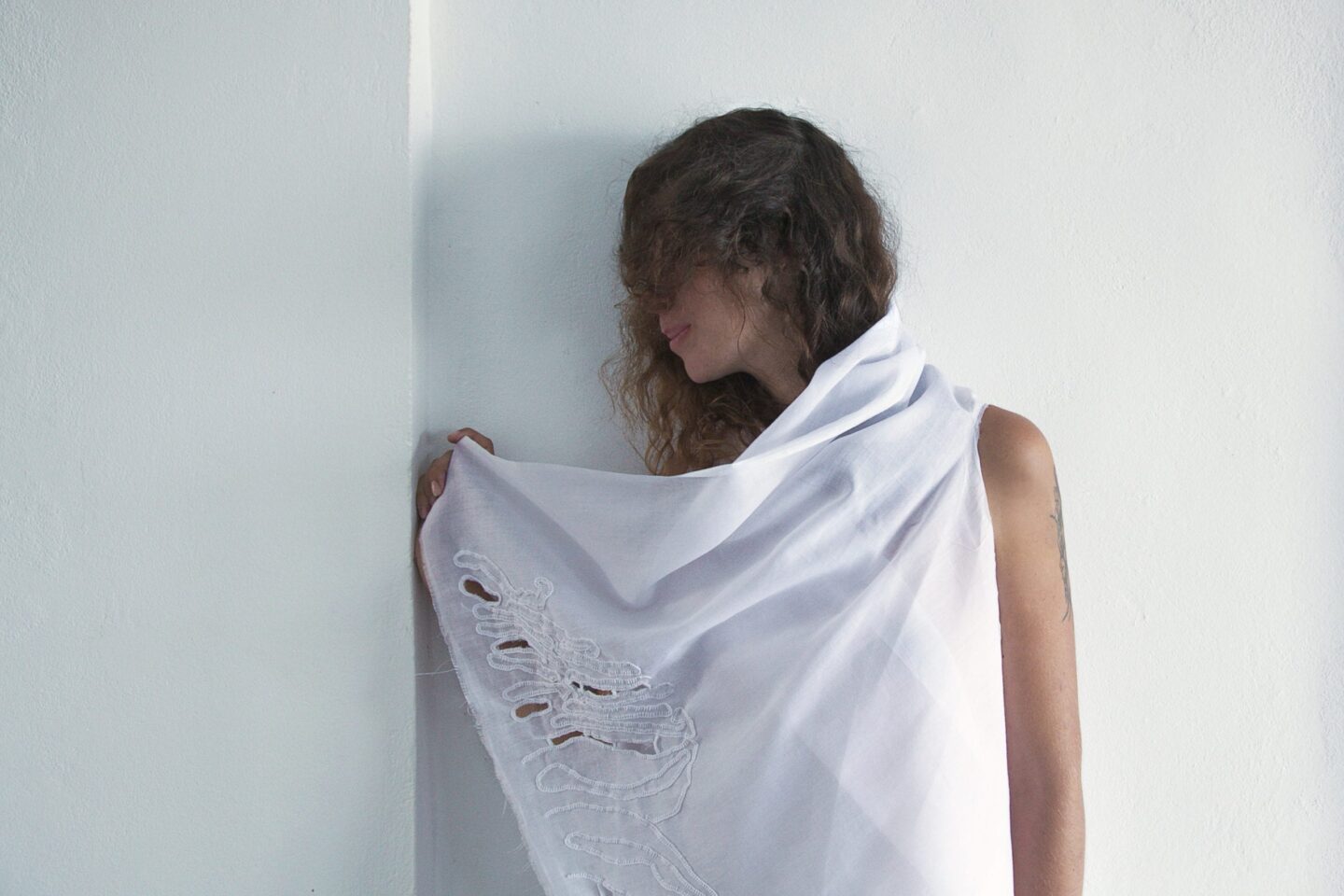 There is a moment in-between her latte sips that Sharka goes silent, then looks at me and says, "I have a need to create, I basically cannot exist without creating." From that point on, the entire interview felt
like a rollercoaster of emotions. It was refreshing and empowering to look beyond the stereotypical fashion industry and see and feel such a depth of passion from a designer.
Since starting her label, Sharka has been establishing her brand in Australia and in Europe. She's presented her collections at fashion shows, gallery installations and more. Recently, she was asked to
showcase in Slovakia for a runway event called Fashion Live, organised by Creative Director Olo Krizova the head of the Czech Fashion Council. Little did she know this would lead her to a much
bigger opportunity.
While she was sewing and preparing for the event in Europe a final week before the show, Sharka was accommodated at Pressburg a 'botel' ( a hotel on a boat ) on the Danube River in Bratislava. Here, she
befriended the crew that would lead to her trip to Madagascar, a trip that she would never forget. Despite not having a clear strategy of what she wanted to achieve during the time there, Sharka bravely
decided to see where this adventure would take her.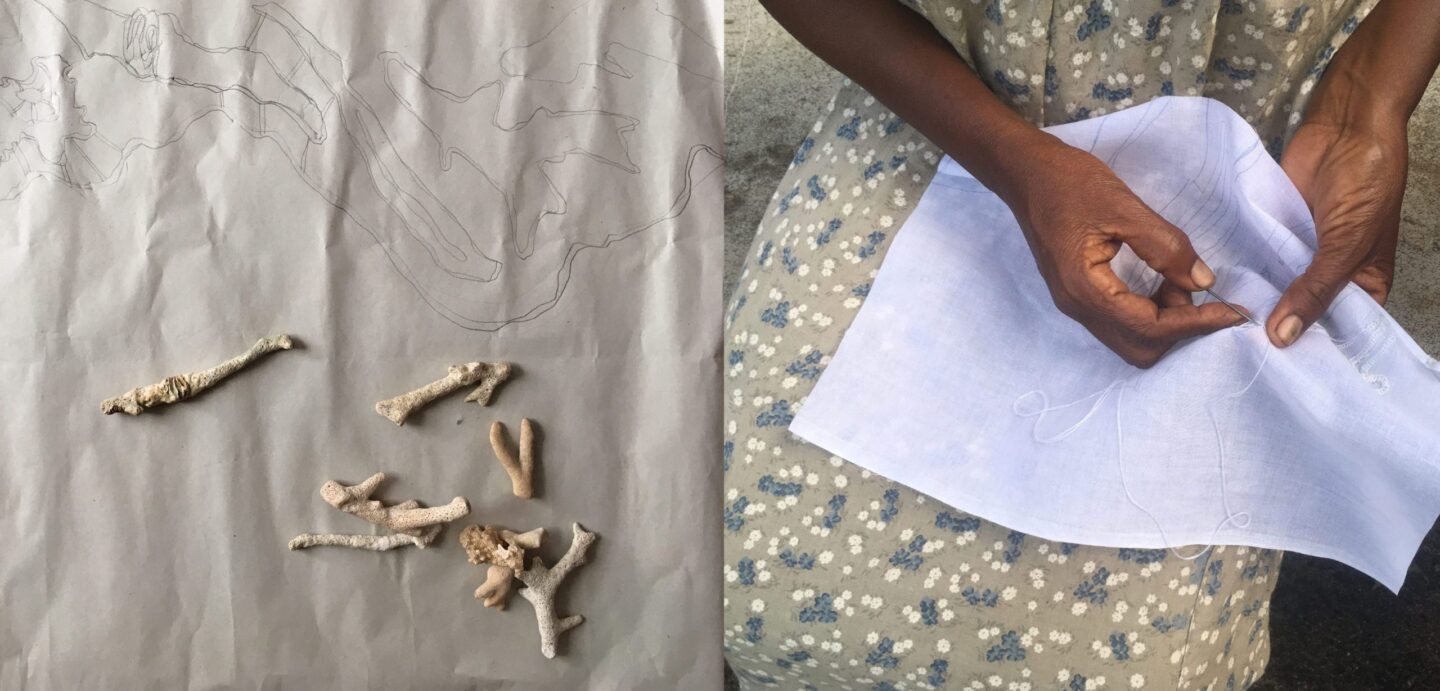 Thanks to her few connections, she was introduced to the past Mayor of Antalaha and his family. She admired the strength of the community and their resilience in overcoming the harsh conditions. "I think oh my goodness, it's impressive. I admire them for what they achieve every day and for what they do."
Sharka stayed in Madagascar for 3 months, she decided that she wanted to have a positive effect on the community. Merging traditional embroidery technique with contemporary fashion created a remarkable
impact.
After about a month of searching and organizing the logistics, she starts running workshops about 3 times a week weather permitted, with a small group of women. They would exchange their skills,
shared knowledge and most importantly start building new opportunity.
"We would sit in a circle [while working] and we would understand each other even though we didn't speak the same language. There is this powerful connection among women," says Sharka.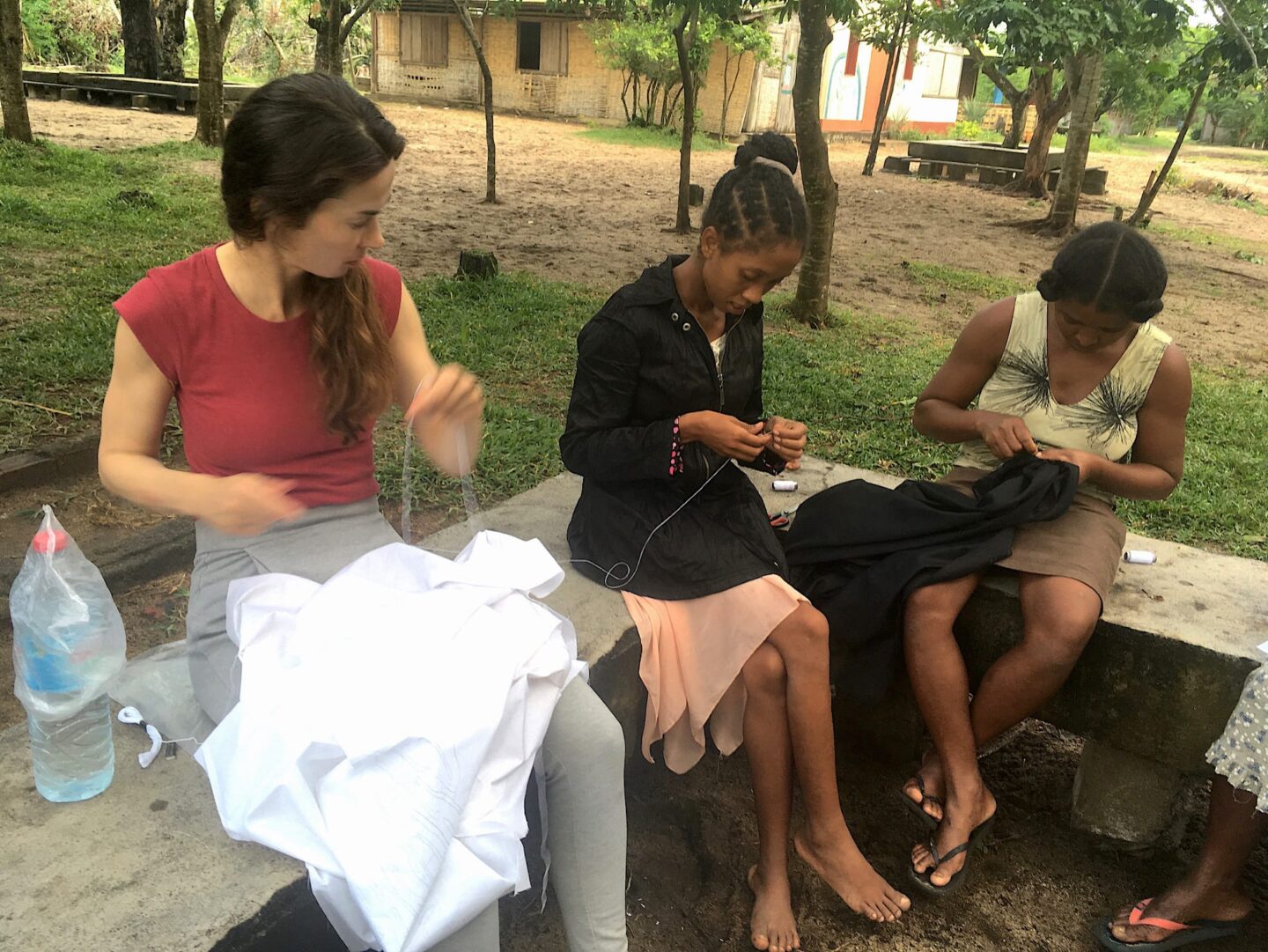 "I was very proud of them and I told them to be proud. I have explained, you need to be in peace, this is a meditation and people will see the results in every stitch you make. So be proud, because this is your work, this is you."
Creating garments in Madagascar doesn't replicate the fast fashion turnaround that we're used it. Instead, it is a sustainable and detailed process that can take up to several days for cutting, sewing and embroidering. Each piece is handmade and special. This model has the capacity to positively affect these women's lives and create change within their community.
Now, Sharka is selling these samples in Brisbane and sending the money back to Madagascar for the women so they can keep producing the garments. "This is the first step," she says.
"I have also set up a GoFundMe page, and I am trying to raise money with a goal of $5000 for the Madagascar people. This money will build a house that will also be a school for the children."
"I love the craft of the traditional cultures. It's so important to keep it alive, particularly in our industry. We also have the opportunity to change people's lives," she says. "Even if it's a little – it means a lot."
To donate please click here.
Written by Stacey O'Keeffe Published: 31 October 2017